Independent Domestic Abuse Services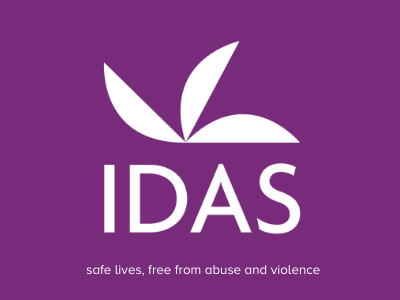 Nominee Profile
Location: York
IDAS is the largest specialist charity in Yorkshire supporting anyone who has been subject to domestic abuse or sexual violence. Our services include a free and confidential helpline, community-based 1:1 and group support and a range of safe accommodation options across North and South Yorkshire.  All our services are inclusive and accessible, and support anyone irrespective of age, ethnicity, sex, gender, sexual orientation, disability, or immigration status. 


Our children's services include 1:1 and group support, as well as support for parents who are concerned about the impact domestic abuse has had on their children. We work with children and young people who are both impacted by domestic abuse or who are displaying abusive behaviours themselves. 


As a grassroots organisation, our services are delivered by and for our local communities. We started out as York Women's Refuge and have since grown and merged with other specialist services to become the leading provider of domestic abuse and sexual violence support services in the region. We pride ourselves on our professional, responsive, and innovative approach. 


With over 50 years' experience we have been at the forefront of developing new and unique services and were the first organisation in the UK to develop free online training and Live Chat support for survivors.



In response to the global pandemic, we swiftly pivoted to offering online appointments and telephone support, making use of online meeting technology as well as delivering regular information sessions to partners. We also extended our live chat sessions so that people who were unable to access support in traditional ways could do so online. We also increased our dispersed accommodation offer, which includes safe accommodation in the community, supported by trained workers. This accommodation is available to anyone escaping domestic abuse.