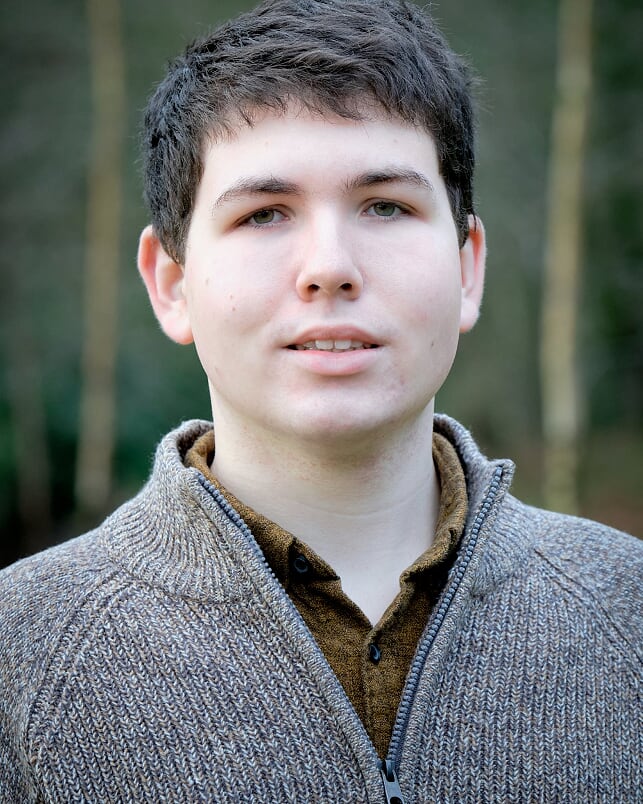 Nominee Profile
Location: Harrogate
James Owen Thomas, age 21 is an environmental artist from North Yorkshire who turns unwanted material into something creative and unique. His artwork has been called "truly inspiring and thought provoking" and people have described him as "an artist with a different vision and innovative way of working".

Please see this link to his current artist's showreel:
https://youtu.be/uU2t66HY7Mc

James is also a Tree Council Ambassador who then became a COP26 One Step Greener Ambassador in 2021 when he received an invitation to Downing Street and to COP26 Glasgow. A letter from the Prime Minister recognises James' artwork in relation to COP26 and to all the fundraising James has done through his artwork (including recently raising £20,000 for the Caudwell Children's Charity).

With a diagnosis of autism at the age of 3 ½ years, pictures have always played an important part in James' life as a means of communication and expression. As a former PECS user (picture exchange communication system), it means a lot to James that he can also illustrate the talks he gives in schools and colleges with PECS that he has helped to design to present the climate crisis. James' art is highlighting issues of the environment and single use products as he turns things discarded by others into a medium for expression.

James continues to inspire others with talks about his environmental art and he gives workshops either linked with his exhibitions or at conferences. He was also interviewed by the local council to talk about anxiety and ways he finds to overcome it in order to give advice to other young people.

Autism has become less of a disability to James and more of a development into a different kind of ability. The art he creates has supported charities close to his heart including the local branch of The National Autistic Society, The Alzheimer's Society and The Harrogate Homeless Project.