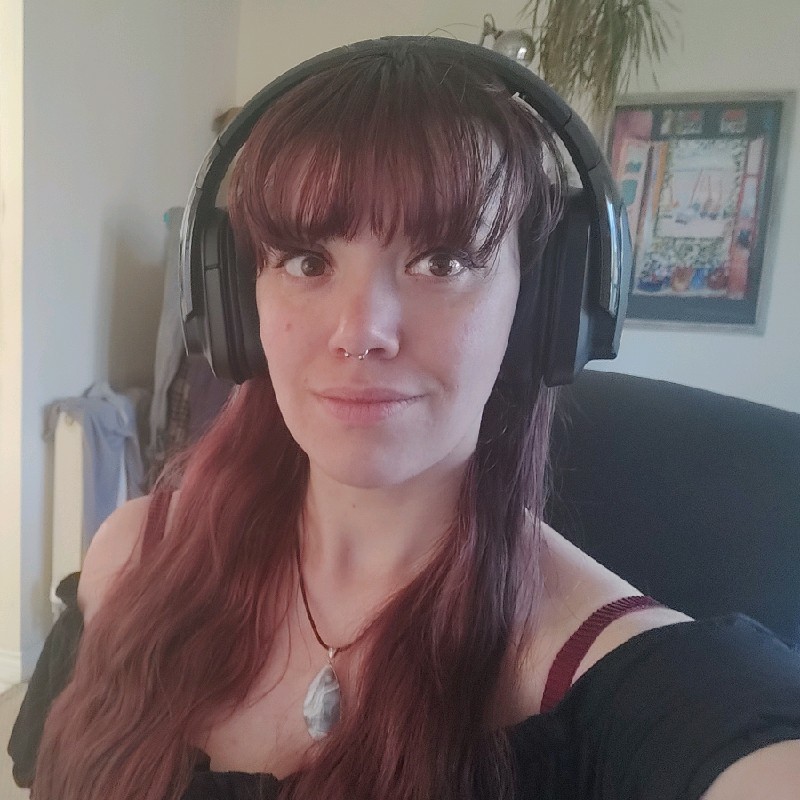 Nominee Profile
Location: London
Lauren (she/they) is an award-winning Community Manager focused on empathetic, inclusive and trauma-informed practices, nurturing Code Coven's community through kindness. As a Safe In Our World ambassador, Lauren advocates for mental health and is certified in Mental Health First Aid. She is always looking to support community members in news ways, building on the ethical and cooperative practices we strive to create at Code Coven. Lauren has helped empower hundreds of marginalised people by offering a safe space within the games industry, connecting with people like themselves as peers and mentors proving that career progression is possible.

In one year Lauren organically grew Code Coven's Discord community from 25 to over 1,000 engaged people who care about diversity and inclusivity, all working towards the same goal of a better games industry. Code Coven's growth on social media is a testament to their skills, including over 4,800 organic followers on Twitter.

Code Coven's Discord: https://discord.gg/DHEv54c
Code Coven's Twitter: https://twitter.com/code_coven

In 2021, Lauren received a number of awards for their skills in community management:
• Most Influential Gaming Community Manager (Women in Games Global Awards)
• Most Influential Gaming Community Group or Network (Women in Games Global Awards)
• Community Visionaries (MCV/DEVELOP IRL Awards)
• Future Class (The Game Awards)
• 100 Most Influential Women (She Plays Games)

Lauren is always searching for opportunities to share knowledge. Across 2021 they gave a variety of talks:
• Social Media for Game Developers (Code Coven)
• Community Management Q&A with Into Games (EGX London)
• Creating Safe Online Spaces with Code Coven (Women in Games Global Festival)
• How to get into games marketing and community building (Into Games)

Finally, in 2022 Lauren has started volunteering their time as Deputy Director of Fundraising for Pride in London.