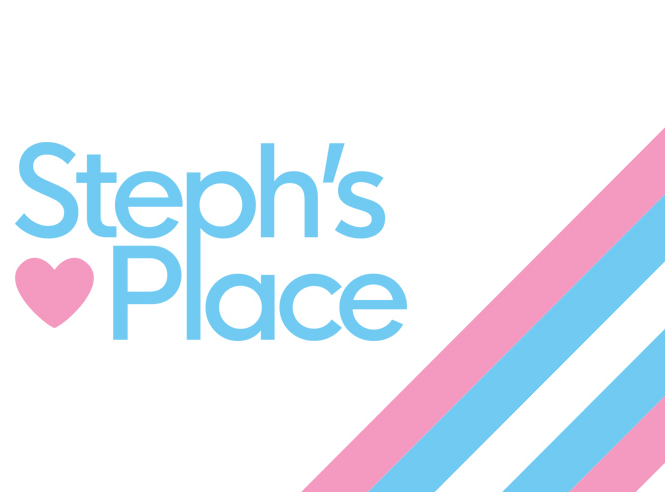 Nominee Profile
Location: Portsmouth
Steph's Place was founded in May 2020 by Steph Richards to heighten the visibility and acceptance of trans people in society.

Trans people are one of the most marginalised groups in the UK, often abused on social media and in our streets - sadly often victims of self-harm and suicide. Research suggests that trans suicide rates are seven to ten times higher than average - invariably caused by the lack of medical, mental health and family support.

In recent years trans people, particularly trans women, have been under increasing attack from right-wing media and even our own UK human rights body, the EHRC - reminiscent of what gay people suffered in the 1970s, 80s and early 90s. Often making trans women out to be a threat to cisgender women or a danger to women's sport. It is not reported that since 2004 trans people have been eligible for the Olympic Games - that 71,000 athletes have taken part, but only 3 (yes, 3) have been transgender.

Initially, the Steph's Place website (www.stephsplace.uk) centred on the goal of trans acceptance in the community, but as the website grew, it became a primary 'trans resource' initially within the UK and then globally.

Other trans people and trans allies started to contribute to the website, and a team began to emerge often with high-level skills. These folk became "co-editors" of Stephs Place, and articles produced often countered trans negative stories originating from homophobic and transphobic media and trans malicious websites.

Skip forward to spring 2022, and our work, particularly investigative work, is being used by MP's and members of the House of Lords - been used by Stonewall (Europe's largest LGBT+ charity) in a submission to an agency of the United Nations.

We are also a feminist organisation - calling out violence against women and girls. We are allied to the 'Justice for Gaia' campaign and actioned a year-long campaign (#EveryThreeDays), remembering 125 women killed by a man; writing the background story of each death. We also campaign for pregnant women in prison and are allies to Level up.Org.

A new and more modern website is being built for free by volunteers - we talk regularly to journalists, MP's and Government Ministers but don't forget our primary cause - helping each and every trans person worldwide.

Thank you for considering voting for us!

Ann, Claire, Esjay, Freda, Julie, Paul, Nicola, Steph & Vicky - together with numerous other volunteers across the UK.