Hannah Graf MBE
NDA22 Judge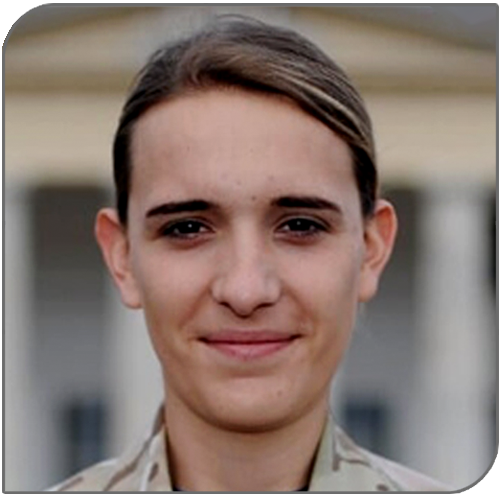 Hannah Graf MBE
Ex British Army Officer
A decorated Army veteran, Hannah Graf left military service as a Captain in the British Army in 2019 to pursue a career fighting financial crime in the world of banking. She became an Army Officer in 2010 and commanded soldiers across the world including in Germany, Canada, Kenya and Afghanistan.
Hannah is also a transgender woman and her personal story of transition captured the imagination of the nation in 2015.
A true advocate for equality, she used her public profile to promote a realistic portrayal of transgender individuals in the UK, becoming an inspiration to many.
Away from her professional life, she acts as Patron for the charity Mermaids and is an ambassador for LGBT Sport in Wales. Her work in diversity has won her several accolades including Cosmopolitan Woman of the Year, an honorary fellowship from Cardiff University and most recently she received an MBE in the 2019 NY Honours List.