Testimonials
Some Kind Words About The Awards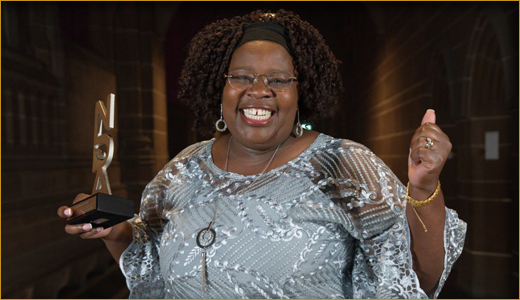 Yetunde Adeshile
NDA23 Winner: Positive Role Model Award: Race/Faith/Religion Winner
As the winner of the National Diversity Award, Positive Role Model, Race, Religion and Faith. You have helped me to value myself, the work that I do. I have been inspired to carry on…. A totally uplifting experience.
Thank you all and keep on doing what you are doing. I will continue to support in the best way that I can.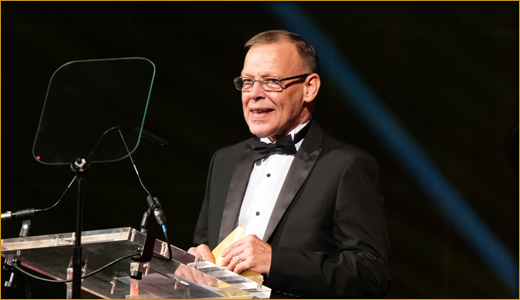 Dr Tony Lloyd, ADHD Foundation
NDA23 Judge
Had a fantastic night at the 2023 National Diversity Awards. We met so many amazing human beings & learned about their triumphs over adversity, their contributions to our diverse communities. (I wish our news channels reported more about these people & communities eh!)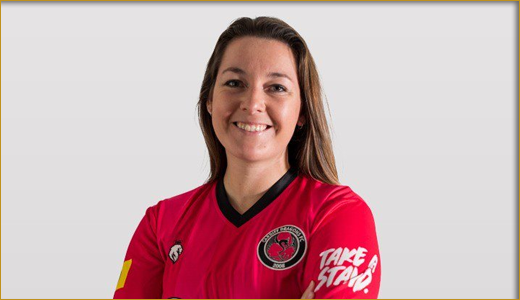 Charlotte Galloway
NDA23 Finalist: Positive Role Model Award for LGBT
Thank you for a fantastic night @ndawards. It was very moving and humbling to be around so many inspiring people, and I love that such an event may exist – so many people were celebrated and truly belonged there. 90,000 nominations, honoured to be a finalist.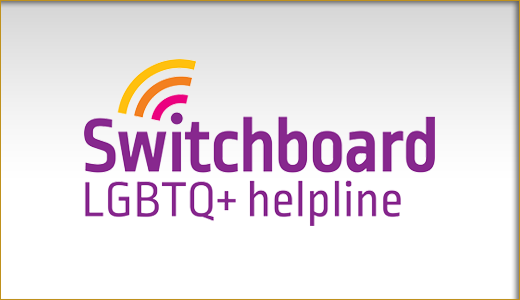 Switchboard LGBTQ+ Helpline
NDA23 Finalist: Community Organisation Award for LGBT
We had a fabulous time this weekend at the @ndawards. It was an inspiring night full of increduble folks advancing equality, diversity, and inclusion across the UK!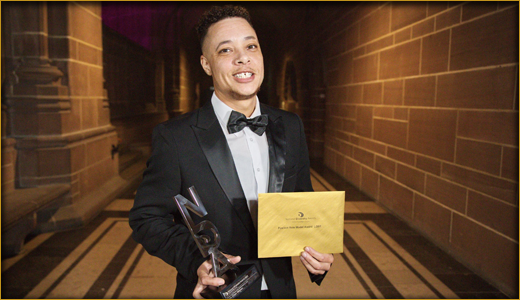 Nate Ethan Watson 
NDA22 Winner: Positive Role Model Award for LGBT
"Being nominated and shortlisted from over 72,000 was an achievement in itself and a time I was able to reflect on the work I was doing and seeing how it had been recognised. Hearing my name being called out as the Winner was a deep feeling of diverse acceptance, inclusivity, unity for myself and I hope others that relate."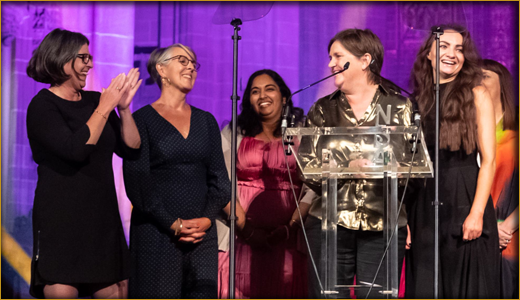 Independent Domestic Abuse Service 
NDA21 Winner: Community Organisation Award for Gender
"Receiving the award in the category 'community organisation – gender' was an honour and a privilege, as we were in such incredible company among the other nominees. The evening was very special, a stunning venue and expertly organised. Our teams work tirelessly to offer inclusive support for the communities we serve, keeping people safe from abuse and violence. Following a tough few years of lockdowns, this recognition was gratefully received. We are proud to have won the National Diversity Award."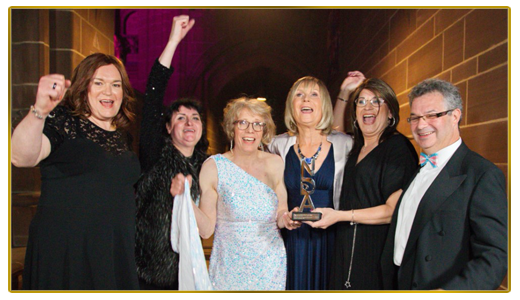 Translucent CIC 
NDA22 Winner: Community Organisation Award for LGBT
"Winning the NDA's was amazing for us - we rebranded as TransLucent.Org.UK shortly after and have become a Community Interest Company (CIC). We went on to get funding at the "City for LGBT" event. The team has grown, and recently we made yet another human rights submission to the UN and are hoping to meet their representative next month. 
We regularly meet stakeholders and had a "victory" against the Ministry of Justice (which we can't talk about) but in consequence, have really helped trans people.  A few weeks ago, I was asked to go to speak at a University in the USA to talk about trans human rights - very scary as the police were there as security with guns, and I was given instructions on what to do if attacked!"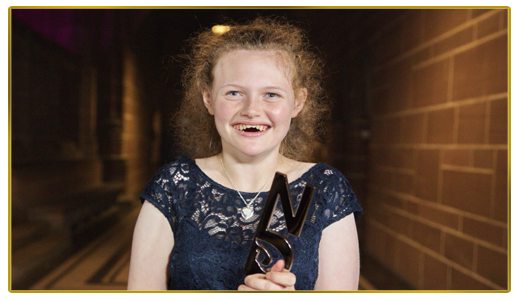 Melissa Grace McComas 
NDA22 Winner: Positive Role Model Award for Age
"I cannot begin to tell you just what a fantastic evening the National Diversity Awards was, to be in such an amazing place with the most inspiring lovely people I have ever had the privilege to meet was awesome and to have the honour of being awarded the Positive Role Model Award was the ultimate reward."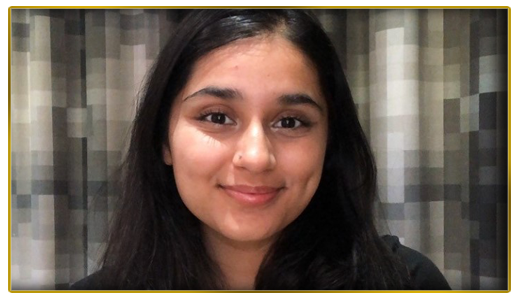 Tanya Marwaha 
NDA22 Shortlisted Nominee: Positive Role Model Award for Age
"To be shortlisted for an award out of 75,000 nominations is something I never imagined but I am so grateful for! Thank you to every single person that took the time to vote for me! It was truly an unforgettable night at the National Diversity Awards 2022!"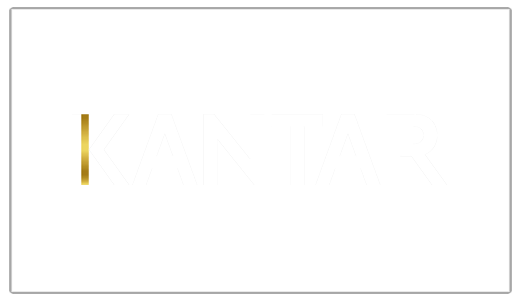 Kantar
NDA22 Sponsor: Entrepreneur of Excellence Award
"Feeling super grateful for having been there and for sharing those moments with you all. Such a great evening, I still can't believe it happened!!"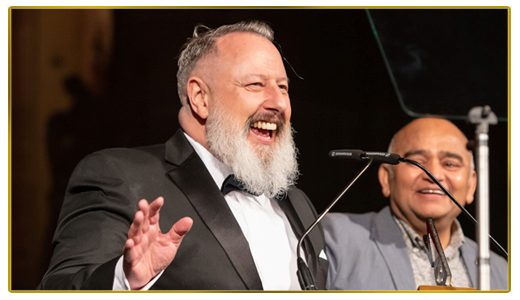 Keith Winestein 
NDA21 Winner: Positive Role Model Award for LGBT
"Being nominated was humbling enough but to have my work acknowledged with a National Diversity Award was surreal. As I heard my name read out amongst seven other amazing people I really did not expect to win. When my name was announced as the winner it was surreal. I did not know what to do. No speech prepared and somehow found myself to the stage. Before a 1000 guests. I have no idea what I said. My current workplace were so pleased and everyone congratulated me. It was announced on the intranet, website and social media. I was asked to do a couple of podcasts two. So it's been a busy couple of weeks. Thank you to every one who voted for me. Commiserations to the other LGBT finalists who are all winners in my book. It is the doing that counts. Keep doing what we do!"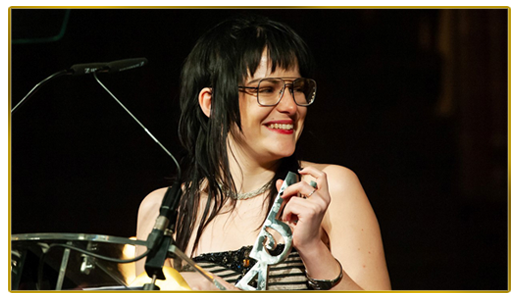 Abbie Hills 
NDA21 Winner: Positive Role Model Award for Disability
"It was an absolute honour to win the Positive Role Model for Disability. As a woman with a disability, I have faced a lot of rejection when working in the entertainment industry. That rejection seemed so far away when I was stood on the stage in a room full of such wonderful, accepting and inspiring people. I hope I can do the award title justice and continue to be a positive role model to those around me. Thank you NDA"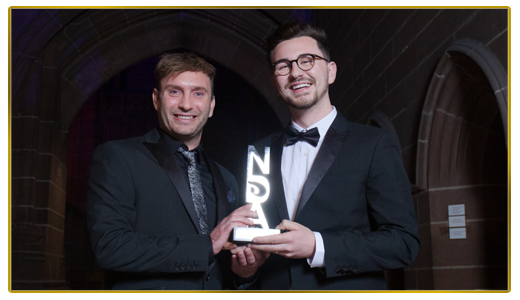 Changing Lives
NDA21 Winner: Community Organisation Award for Multi-Strand
"I'd like to say for me, it has been the greatest achievement of my life. It's so humbling to be recognised as a winner of this award. We will continue to mentor our young people towards a positive pathway of opportunities and support the vulnerable communities in the way we do."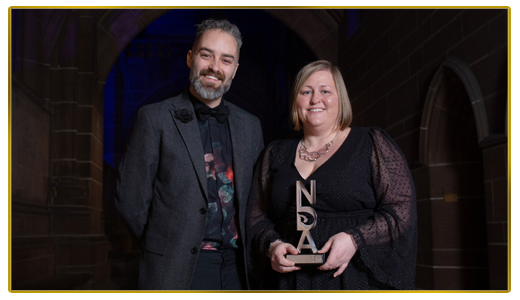 B:Friend 
NDA21 Winner: Community Organisation Award for Age
"Being recognised for this award has been a huge boost after a couple of difficult years with the pandemic. Our older neighbours were so excited to hear that our project received the award and it's allowed us to be even more confident in the work we're doing to ensure age is not a barrier to connection.
It was a privilege to spend an evening with so many incredible people at the beautiful Liverpool Cathedral. Everyone in our sector works so hard for very little acclaim so this event is a fantastic showcase of the very best of what's happening in communities across the UK."
Prakash Radhakrishnan | NDA21 Shortlisted Nominee
"I just wanted to let you and the team know, that thanks to your hard work in putting this event together, our organisation has not only secured a valuable PR contract with a PR agency but are in discussion to put a few area specific workshops together."

Ariel Company Theatre Group | NDA20 Shortlisted Nominee
"Thank you so much for creating such an extraordinary evening.
If your motivation was to inspire and create progressive growth in Diversity , well you have excelled.
We came away feeling so deeply moved by the appreciation we felt and the sense of belonging.
We have forged some brilliant links and we are already knee deep in ideas to progress with becoming an even more diverse and forward thinking Community Theatre group."

Matt Eagles | NDA20 Shortlisted Nominee
"You all did an amazing job. The cathedral looked stunning and its an experience my wife and I will certainly never forget. We met some AMAZING people and had a wonderful evening. Thank you thank you thank you."

@ndawards

An honour and a privilege to be part of this wonderful awards ceremony #NDA20 
@anton_ferdinand 

Oh what a night and what an absolute honour to have been announced winner of the Positive Role Model Award for LGBT at @ndawards 2020! Such an amazing evening celebrating inspiring, talented and hardworking changemakers! 
@Laks_Mann 

Such an inspiring night, so many humbling stories. #diversity #inclusivity. Still a long way to go though. Come on world!!! 
@Konnie_Huq 

Truly an amazing event highlighting some of the most remarkable businesses and people. Sorry not to be able to attend but how incredible to now count myself as an alumni. Congrats to all nominees and winnners #AllAreWinners 
@gavinneate 

Simply lovely evening at the @ndawards last night. Celebrating the fantastic work done by important groups and individuals up and down the country. So heartwarming. 
@anniewallace 

Thank you so much, it was an incredible night and I am so honoured to have been chosen as the winner in a extraordinary category of champions for change
@jurrasicg1rl  

Wow. #Liverpool was amazing! I have finally arrived home from a great weekend. I never won, but it was never about that just to be recognised was an honour! @ndawards were amazing! 
@reacheverygen 

Thanks @ndawards for a spectacular #NDA20 ceremony @LivCathedral. A privilege to be in the company of so many inspirational people. 
@SgtCOwens