Minhaz Abedin
NDA22 Judge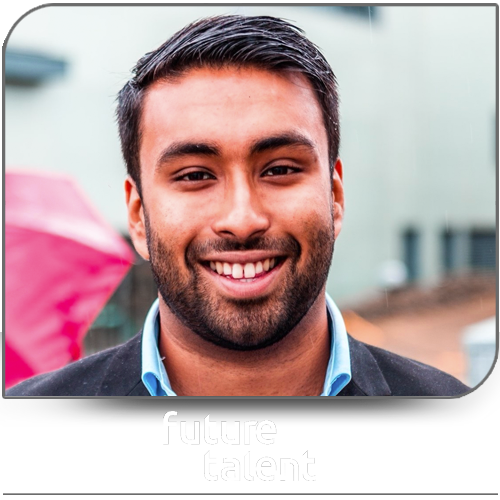 Minhaz Abedin
Future Talent
CEO
Driven by an impatient urge to create impact, dedicating my life to starting global conversations that help the unheard have a voice.
"Beginning his journey aged 11, Minhaz lobbied Parliament for increased youth service funding in Leeds. Elected as a Youth MP aged 13, Minhaz spoke at the Dispatch Box in the House of Commons twice and by age 17, served as the National Spokesperson.
Continuing his journey on the global stage, the Secretary of State for International Development appointed Minhaz as the official Youth Delegate to the United Nations, speaking at the General Assembly at age 18. In New York and London, he met with world leaders and decision-makers to influence policy and promote the voices of young people.
Joining global charity World Merit in 2015 to champion the Sustainable Development Goals, Minhaz was appointed to the Board of Trustees at age 20 after previously leading projects in the US, UK, Morocco, Saudi Arabia and Portugal, leading press and then development
After consulting as a copywriter for Heineken and Porsche, Minhaz founded abedin.co to amplify brands across the globe. Within three years, the agency established offices in London and organically reached over half a billion people with clients like The Times, Reed Smith, TEDx, Manchester Airport, WeAreTheCity, National Diversity Awards, and more.
In 2020, HRH The Duchess of Kent and Nick Robinson appointed Minhaz as the new CEO of Future Talent, a royal charity that supports gifted young musicians from low-income backgrounds, with ambassadors like Sheku Kanneh-Mason, Dame Judi Dench and Sting.
Furthering his passion for impact-driven conversation, Minhaz currently serves as an Ambassador for Global Impact and sits on the Advisory Boards of Heroic Books and Bench. With over a decade of experience, Minhaz is also an international speaker from Web Summit, Davos, and others."