Legendary comic actress and TV presenter Sally Phillips hosted the 10th annual National Diversity Awards on Friday 4th February.
Community organisations and role models from across the UK headed to the breathtaking Liverpool Cathedral on 4th February to witness the countries 2021 winners being crowned the best of British diversity.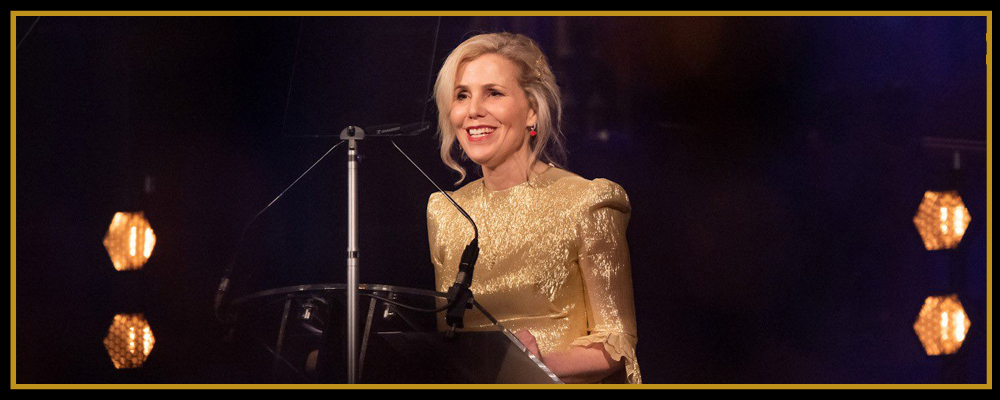 "Last year presented historic challenges for everyone, but with them we have also seen extraordinary and heroic achievements of people fighting to keep some of our most vulnerable communities supported" said Sally Phillips (pictured above) "We need a spotlight on our communities, human rights and care for those on the outside like never before. We need to meet, exchange ideas and resources and pool skills more urgently than ever. I am ever-grateful for the NDA network and couldn't be prouder to have returned to their tremendous awards as host for a second time."
ITV News have been working in conjunction with organisers leading up to the ceremony to highlight shortlisted nominees on regional and national news channels. The ceremony, which was also live streamed, has been described as the 'golden globes of the diversity world' among attendees.
In addition to real life diversity heroes, a number of special guests made an appearance at the UK's largest diversity awards to show their support for the incredible nominees who have changed the lives of many.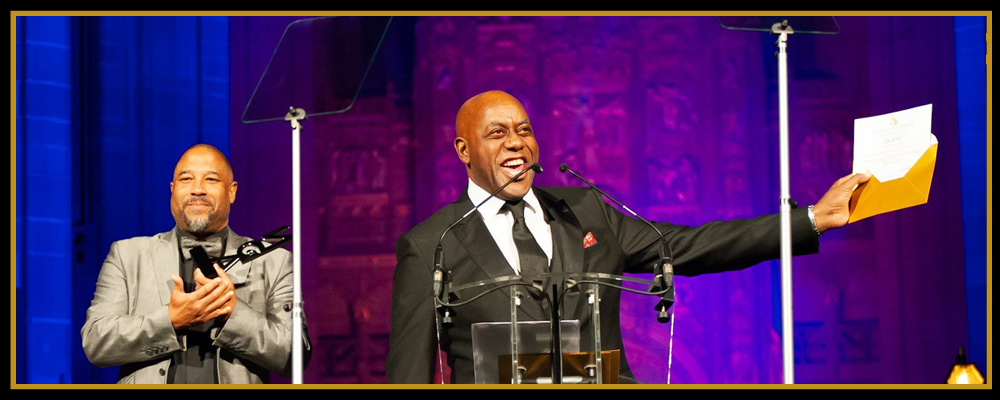 Headline dominator Katie Price, footballing legend John Barnes and one of the country's favourite TV chefs, Ainsley Harriott (both pictured above) praised charities for their staggering achievements.
Moonpig and Auto Trader were amongst some of the brands sponsoring the pioneering awards that have paid tribute to over one thousand grass root charities and diversity champions since its inception. Other companies shining a light on diverse talent included The British Army, The Open University, Direct Line Group, Kantar, MI5, MI6, GCHQ, Lush Spa, Avast Foundation, NielsenIQ and Rathbones.
An astonishing 50,000 people nominated last year alone with 124 nominees being recognised for their various achievements nationwide. Amongst those being commended were the real stars of the show; From an anti-knife crime activist to a support group helping hundreds of people with Multiple Sclerosis; Liverpool's grand Cathedral was filled with goodness.
The evening was kicked off by founder of the NDA's Paul Sesay, discussing the importance of the National Diversity Awards and what inspired him to create the ceremony.
"The past decade has been an incredible journey" said Mr Sesay. "I continue to be extremely proud of the nationwide platform that has grown year on year and remain humbled by the astonishing work that is being carried out by individuals residing from grass root communities who effectively inspire, encourage, and uplift others to achieve unbelievable accomplishments."
Mr Sesay surprised long-time NDA Judge and twice shortlisted nominee Simon Green during his speech with a Special Recognition accolade for his outstanding dedication to disability rights. Seasoned Bridgend Fundraiser Simon has defied disability, cancer, and massive health challenges to plan numerous fundraising events.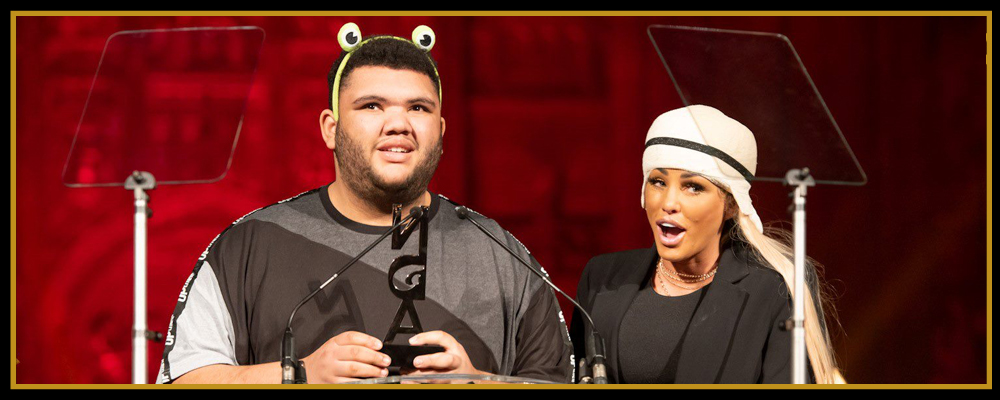 Taking home one of the big gongs of the night, Harvey Price (pictured above) was the recipient of the Celebrity of the Year Award and accepted the award with mum Katie, for their deeply personal documentary which garnered over 5 million views in 30 days.  
Presented by scouse sensations Jennifer Ellison and Phillip Olivier, the first positive role model award of the night went to creator of the award-winning anti-knife campaign #KEEPSHEFFIELDSTAINLESS, Anthony Olaseinde, for challenging the mindset of young people around Serious Youth Violence.
Disabled talent agent and filmmaker Abbie Hills was next to receive an award in the positive role model category for working tirelessly to create a more diverse and inclusive entertainment industry. Hot on the heels from the Love Island Villa, finalists Faye Winter and Teddy Soares gifted the gender accolade to Black Girls Hike founder, Rhian Fatinikun for creating a nationwide hiking group addressing the lack of representation in the outdoors.
Mental health advocate Keith Winestein was named LGBT role model of the year for his dedication to HIV and AIDS awareness across four decades, whilst Intermission Youth Theatre Founder Darren Raymond was awarded the positive role model for race, faith and religion for transforming the lives of disadvantaged youths living in deprivation.
R;pple Suicide Prevention Founder Alice Hendy scooped the Entrepreneur of Excellence Award for creating an online interceptive tool and free mental health support which has saved countless lives. Another highlight of the evening came when b:friend accepted the Community Organisation Award for building community connections, reducing isolation and supporting over 1,200 elderly neighbours in South Yorkshire.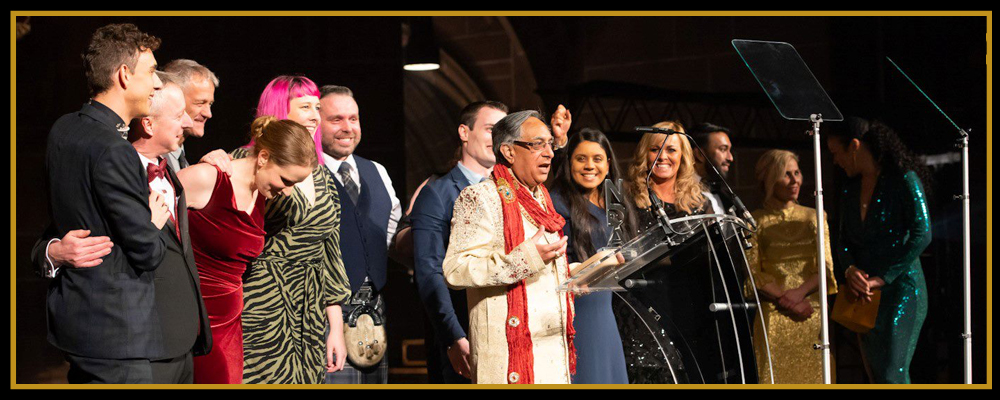 OVO Energy (pictured above) were presented with the Diverse Company Award, and MS Together were hailed for supporting 700 young people who have been diagnosed with Multiple Sclerosis.
Typhoons RUFC were commended for being Lancashire's first inclusive rugby club, and WAVES Counselling Project were applauded for providing free therapy in Cornwall to over 3100 people who are experiencing domestic abuse.
Bad Form beat seven other competitors for closing the representation gap in the British Publishing Industry by platforming Black, Asian, and Marginalised writers. Furthermore, Changing Lives Community Services emerged as winners of the Multi-Strand category for developing an early intervention and prevention project helping over 1000 children learn about the dangers of gangs.
CEO of the LGBT Foundation, Paul Martin OBE received the prestigious lifetime achiever award with a list of tremendous achievements recognised by judges, including helping over 40,000 people each year.
Jelli Studios wowed the audience with an energetic performance, and the ceremony concluded with nineties icon Heather Small filling the grand Cathedral with her stunning vocals. Designed to highlight the country's most inspirational and selfless people, the NDA's are supported by the likes of Katie Piper, Graham Norton and Adam Hills amongst many. 
---
Actor and award-winning comedian, Stephen Fry said;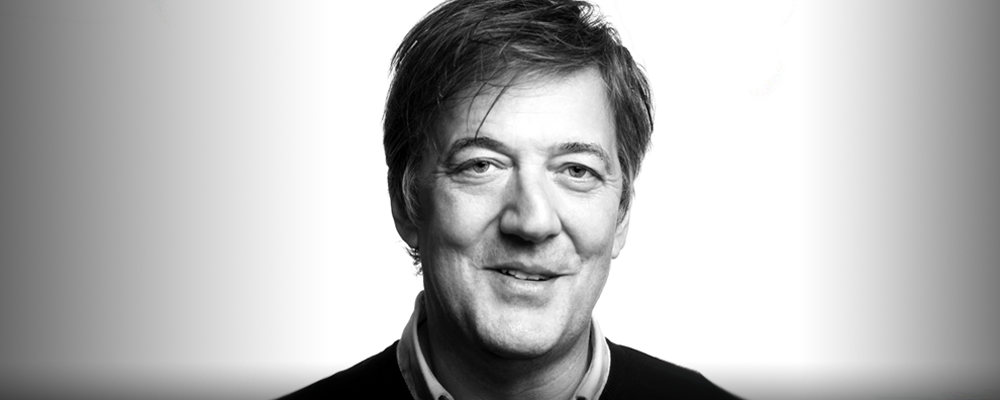 "The UK is becoming more and more diverse. It is valuable that a national event is being held to celebrate our differences. Even now in today's modern society we are still tackling issues of prejudice and discrimination, so it is important to come together and focus on those who have demonstrated an outstanding work ethic in order to enhance equality, diversity and inclusion. I am sure The National Diversity Awards will have nothing but a positive outcome for years to come."
The UK's grandest celebration of diversity was a tremendous occasion, and even more special to celebrate 10 years of rewarding those who do not seek thanks or praise but no doubt have an immense impact on people's lives across communities nationwide. It was evident who the stars of this show were, the well-deserving, humble and extraordinary nominees.
---
The full list of winners is as follows:
Positive Role Model for Age:
Anthony Olaseinde
Positive Role Model for Disability:
Abbie Hills
Positive Role Model for Gender:
Rhiane Fatinikun
Positive Role Model for LGBT:
Keith Winestein
Positive Role Model for Race, Faith & Religion:
Darren Raymond
Community Organisation Award for Age:
b:friend
Community Organisation Award for Disability:
MS Together
Community Organisation Award for Gender:
WAVES Counselling Project
Community Organisation Award for LGBT:
Typhoons RUFC
Community Organisation Award for Race, Faith & Religion:
Bad Form
Community Organisation Award for Multi-strand:
Changing Lives Community Services
Entrepreneur of Excellence:
Alice Hendy
Celebrity of the Year:
Harvey Price
Special Recognition:
Simon Green
Diverse Company:
OVO Energy
Lifetime Achiever:
Dr Paul Martin OBE
---
CLICK HERE TO WATCH THE NATIONAL DIVERSITY AWARDS 2021 CEREMONY