Broadcasting legend Clare Balding CBE (pictured below) hosted the 12th annual National Diversity Awards on Friday 15th September.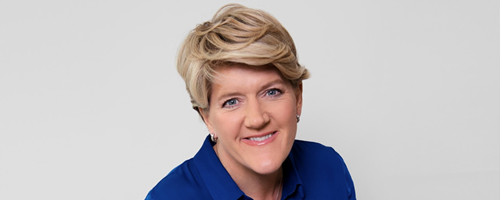 Community organisations and role models from across the UK headed to the breathtaking Liverpool Cathedral on 15th September to witness the country's 2023 winners being crowned the best of British diversity.
"I'm thrilled to host these awards and give everyone the chance to celebrate the substantial achievements of our fabulously diverse community across a whole range of industries, businesses and charities," said Clare Balding CBE. "It's an important spotlight on those who make the world a better place for the full rainbow of society."
ITV News has been working in conjunction with organisers leading up to the ceremony to highlight shortlisted nominees on regional and national news channels. The awards, which were also live streamed, have been described as the 'golden globes of the diversity world' among attendees.
In addition to real life diversity heroes, a number of special guests made an appearance at the UK's largest diversity awards to show their support for the incredible nominees who have changed the lives of many.
Actor and comedian Richard Blackwood, The Chasers Anne Hegerty and Shaun Wallace and Headline dominator Katie Price praised charities for their staggering achievements.
Auto Trader and Kantar were amongst some of the brands sponsoring the pioneering awards that have paid tribute to over 1000 grassroots charities and diversity champions since its inception. Other companies shining a light on diverse talent included The Open University, Direct Line Group, United Utilities, Rathbones, Anglo American, OVO Group and Lush Spa Liverpool.
Christos Tsaprounis People & Culture Director, Auto Trader UK said; "Auto Trader is once again, thrilled to be supporting this year's National Diversity Awards. Each year, we continue to be in awe of the incredible work delivered by individuals and community groups. They are going above and beyond to make the UK a better place for everyone and truly making a difference to our communities. We recognise The National Diversity Awards as a fantastic platform to showcase these individuals and organisations, and we couldn't be happier to be part of it."
A record-breaking 90,000 people were nominated this year with 120 nominees being recognised for their various achievements nationwide. The evening kicked off with founder of the National Diversity Awards (NDAs) Paul Sesay, discussing their importance.
"I never fail to be amazed by the sheer brilliance of our nominees," said Paul. "This evening signifies a melting pot of talent, commitment, community spirit and not a little bravery from across the UK. Today we recognise charities and role models and shine a spotlight on their incredible, selfless and tireless contributions to society."
Taking home one of the big gongs of the night, Dr Amo Raju OBE DL, received the prestigious lifetime achiever award. Dr Raju is one of the longest serving CEOs of a user-led DPO in the country, having been with Disability Direct for over 29 years.
Designed to highlight the country's most inspirational and selfless people, the NDAs are supported by the likes of Katie Piper, Graham Norton and Adam Hills amongst many.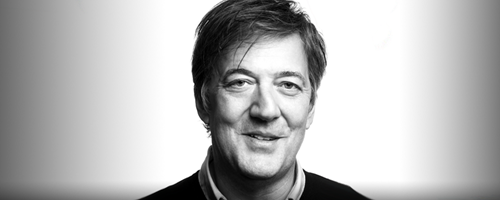 Actor and award-winning comedian, Stephen Fry (pictured above) said;
"The UK is becoming more and more diverse. It is valuable that a national event is being held to celebrate our differences. Even now in today's modern society we are still tackling issues of prejudice and discrimination, so it is important to come together and focus on those who have demonstrated an outstanding work ethic in order to enhance equality, diversity and inclusion. I am sure The National Diversity Awards will have nothing but a positive outcome for years to come."
The UK's grandest celebration of diversity was a tremendous occasion, and even more special to celebrate 12 years of rewarding those who do not seek thanks or praise but no doubt have an immense impact on people's lives across communities nationwide. It was evident who the stars of this show were, the well-deserving, humble and extraordinary nominees.
The full list of winners is as follows:
Positive Role Model for Age:
Ciara McCarthy
Positive Role Model for Disability:
Nicola Carey-Shine
Positive Role Model for Gender:
Sylvia Mac
Positive Role Model for LGBT:
Dave Moreton
Positive Role Model for Race, Faith & Religion:
Yetunde Adeshile
Community Organisation Award for Age:
Conscious Youth CIC
Community Organisation Award for Disability:
StedyChef's Learning Centre
Community Organisation Award for Gender:
Dope Black Women CIC
Community Organisation Award for LGBT:
The Justin Fashanu Foundation
Community Organisation Award for Race, Faith & Religion:
Muslimah Sports Association
Community Organisation Award for Multi-strand:
Happy Healthy You
Entrepreneur of Excellence:
Lyndsay Watterson
Celebrity of the Year:
Christine McGuinness
Diverse Company:
Kantar
Lifetime Achiever:
Dr Amo Raju OBE
Watch the full ceremony HERE